Category Archives:
Mellizas Griegas
The 2014 edition of the classic fashion show in Mar del Plata. The best models on the catwalk. Lingerie, bikini, see through, miniskirts, cleavage, hot legs… this show has it all. Even a dancing performance by Vicky Xipolitakis with a topless in the end. All in Full HD 1080 quality. A must have…
El desfile clásico de los veranos: Mar del Plata Moda Show edición 2014. Sin dudas lo mejor de todo el año. Las mejores modelos pasando en lencería, bikini y vestidos sexy… que más pedir ?
Este año Victoria Xipolitakis hace su número teatral, bailando medio en bolas y terminando en topless !
Las destacadas son Jesica Cirio, con su orto en tanga y bikini alucinanteeeeee. Rocío Guirao Díaz, otra con un culo infernal y bastante tetona. Ingrid Grudke, la armonía perfecta entre lomazo y clase.
La lista sigue con Alejandra Maglietti (explota), Andrea Estevez, Dominique Pestaña (tremenda en bikini y ropa interior), Emilia Claudeville, Giuliana Maglietti, Ines Pujol, Julieta Prandi, Lourdes Sanchez (otro culo perfecto !), María Susini (que cuerpazo que pelaaaa), Melina Pitra (diosa como siempre), Nancy Rodriguez (otra bestia en lencería blanca), Paula Peralta, Paz Cornú (se luce la morocha), Pia Slapka, Rocío Marengo, Sofia Zamolo (diosa en linherie), Soledad Virrarreal, Stefanía Xipolitakis (transparentando pezones y tetotas), Valentina Sharapova y muchas más. Conduce la exquisita Gabriela Sobrado con un vestido escotado. Material imperdible y en full HD 1080… no lo dejes pasar !
Posted in

Alejandra Maglietti, Andrea Estevez, Dominique Pestaña, Emilia Claudeville, Gabriela Sobrado, Giuliana Maglietti, Ines Pujol, Ingrid Grudke, Jesica Cirio, Julieta Prandi, Lourdes Sanchez, Maria Susini, Melina Pitra, Mellizas Griegas, Mellizas Xipolitakis, Nancy Rodriguez, Paula Peralta, Paz Cornu, Pia Slapka, Rocio Guirao Díaz, Rocio Marengo, Sofia Zamolo, Soledad Virrarreal, Stefania Xipolitakis, Valentina Moisseeva Sharapova, Victoria Xipolitakis
Tagged

Ass Culo, Big Boobs Tetas Grandes, Bikini, Cleavage Escote, Dancer Bailarina, Fashion Show Desfile, Full HD 1080, G-String Hilo Dental, Hostess Conductora, Hot Legs Piernas, Journalist Periodista, Leggings Calzas, Lingerie Lenceria, Miniskirt Minifalda, Model Modelo, Naked Desnuda, Nipple Poke Pezones Marcados, OOPS Descuido, See Through Transparencias, Shorts, Showgirl Vedette, Stockings Medias, Striptease, Thong Tanga, Top, Topless, Upskirt
Comments Off

on Mega Desfile Mar del Plata Moda Show 2014 (tremendo en Full HD !)
Video de las mellizas griegas medio desnudas minutos antes de salir a escena en el teatro. Una de las hermanas aparece vestida de urraca (juaaaaa!), con las tetas asomandose por un tremendo escote. En el medio de la nota (que es un kilombo !), a la otra se le ocurre cambiarse también… así que se pone en bolas y medio a escondidas, se calza su traje de pajarraco, no sin antes mostrar el culo y la tanga roja que lo acompaña. Realmente Victoria y Stefanía pelan unos lomos barbaros. Serán muy huecas pero no dejan de estar muy fuertes las mellis.
Desfile en La Plata con Ale Maglietti, Karina Jelinek, las mellis Xipolitakis, Gabriela Creciente, Jesica Cirio, Carolina Oltra y muchas otras modelos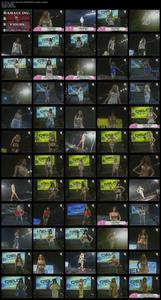 Posted in

Alejandra Maglietti, Carolina Gimbutas, Gabriela Creciente, Jesica Cirio, Karina Jelinek, Mellizas Griegas, Mellizas Xipolitakis
Tagged

Ass Culo, Big Boobs Tetas Grandes, Cleavage Escote, Fashion Show Desfile, Hot Legs Piernas, Leggings Calzas, Lingerie Lenceria, Miniskirt Minifalda, Model Modelo, Showgirl Vedette, Thong Tanga, Top
Comments Off

on Desfile Cielo Models 2007