Category Archives:
Gisela Barreto
Gisela Barreto in a sexy clip for Sabado Bus TV show. She is dressed with a sexy outfit (great ass) and her tits only covered by pasties. Hot blonde !
Gisela Barreto como la "Villana de turno" en Sabado Bus. La rubia, una de las mejores hembras que ha dado este país, nos deleita con un uniforme hot que le remarca ese hermoso ojete que tiene. Lo más hot está arriba: tetas con pezoneras ! Material para coleccionar.
La escultural rubia vestida de vedette en el programa de Mario Sapag. Gisela Barreto se somete a un breve strip interview con el resultado esperado : se saca el vestido y se queda en tanga y corpiño. Correntina hot con uno de los mejores culos de la Argentina.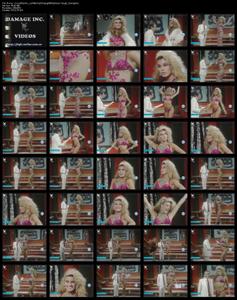 Otra vez las chicas y sus tangas : Gisela Barreto, Paula Martinez y Fabiana Donato
Más de las colas de Gisela Barreto y Fabiana Donato …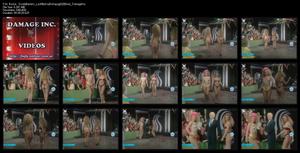 Tremendas las tangas de la correntina. Aca junto a Paula Martinez y Fabiana Donato.
El mejor video de esta serie. Gisela sale de la ducha y se pone la tanga en cámara ! Una perra con todas las letras… upskirt + tanga + culo = tremendo.
Video de Gisela en baby doll negro. La rubia se viste y pela otra de sus tangas. Que buenas gambas la correntina !
Tercer video de la rubia en el Reality… Gisela se ducha… vestida ! La rubia en lingerie intentando ducharse y que no se le vea nada juaz. Hay un par de oops pero no termina de pelar….
Video hot de Gisela en el Reality… muy hot ! Mientras se está vistiendo, se acomoda las tetas y se le escapan por todos lados. Pero el upskirt cuando se pone los zapatos y se tira en la cama con otra mina, es un infierno. Que perra hermosa que es Giselaaaaa.
Primero de esta serie de videos de Gisela. En este, la rubia se esta vistiendo y pela una tenga negra que es un infierno. Ese culo parece no poder entrar en el jean ! juazzzz Este material corresponde a un viejo reality show que se hizo en Argentina con famosos (digamos que famosos de segunda línea…). El programa era un desastre pero la sola presencia de la correntina hacía que valga la pena.