Category Archives:
Betiana Wolenberg
Hermosa modelo y tremenda producción en Salvador Bahia (Brasil) de FTV. Betiana pela unas trasnparencias terribles en el agua y también mientras modela. Muy lindo video.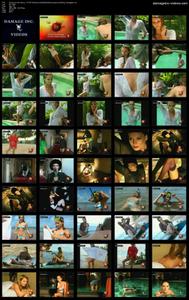 CLICK para ver el post completo y descargar este VIDEO
CLICK to view full post and download the VIDEO
Es un sueño hecho realidad ver a estas 3 bellezas juntas. Video del backstage que hicieron las chicas en lingerie super sexy para FTV. La escena donde aparece Yesica con un corpiño semitransparente es una locura ! Una producción muy especial llamada "Making of Dotto Models".
CLICK para ver el post completo y descargar este VIDEO
CLICK to view full post and download the VIDEO